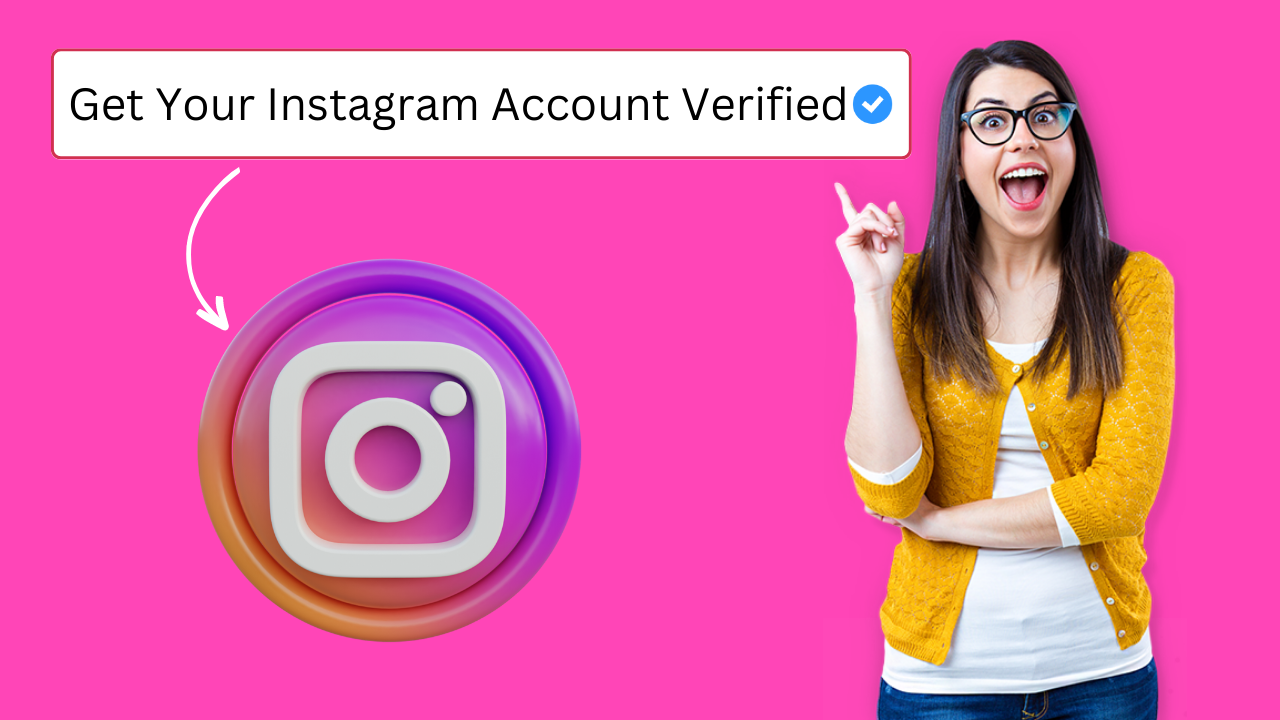 How to Get Verified on Instagram with Blue Checkmark?
Instagram is one of the most popular social media platforms in the world, with over a billion active users. It is a photo and video-sharing app that allows users to share their lives, passions, and interests with the world. Instagram has become a hub for creativity, self-expression, and community building.
What is Instagram Verification Badge?
The Instagram Verification Badge is a blue checkmark that appears next to a user's username on their profile. It is similar to the verified badges on other social media platforms, such as Twitter and TikTok. The badge is used to confirm that an account belongs to the person or entity it claims to represent. It is a way for users to know that they are interacting with a legitimate account and not a fraud or fake profile.
How to Verify Instagram Account: Step-by-Step Guide
Getting verified on Instagram is not an easy accomplishment, especially using the official method. Still, it is worth it if you want to establish yourself as a credible creator on the platform.
We'll guide you through how to get verified on Instagram using "2 Methods", The first is the official method that requires Instagram approval, and the second method can verify your Instagram account instantly.
Method 1: Instagram Verification Request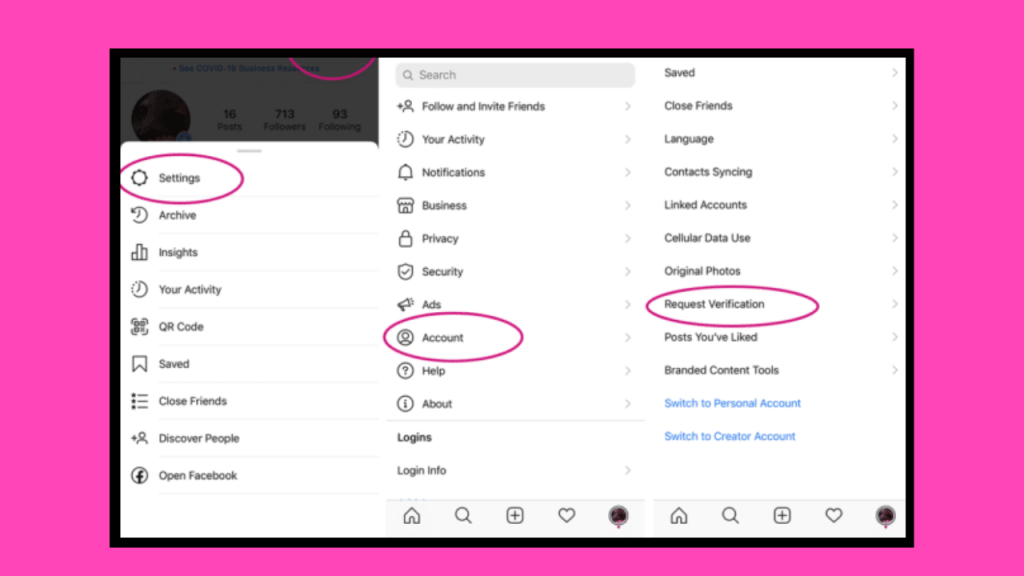 here's a step-by-step guide on how to verify an Instagram account:
Step 1: Open the Instagram app on your mobile device and log in to your account.
Step 2: Go to your profile page by tapping on your profile picture in the bottom right corner.
Step 3: Tap on the three horizontal lines in the top right corner of your profile page.
Step 4: From the menu that appears, select "Settings."
Step 5: In the Settings menu, scroll down and select "Account."
Step 6: In the Account menu, tap on "Request Verification."
Step 7: You will be asked to enter your full name and attach a photo of a government-issued ID that displays your name and date of birth (such as a passport or driver's license). If you are verifying a business account, you will need to provide additional documentation to prove your business's authenticity.
Step 8: Once you've submitted your information, tap "Send" to submit your verification request.
Step 9: Wait for Instagram to review your request. This process can take up to a few weeks.
Step 10: If your request is approved, you will receive a notification that your account has been verified and a blue checkmark will appear next to your username.
That's it! Once your account is verified, you'll be able to enjoy the benefits of having a verified account, such as increased credibility and visibility on the platform.
Method 2: Instagram Injection Tool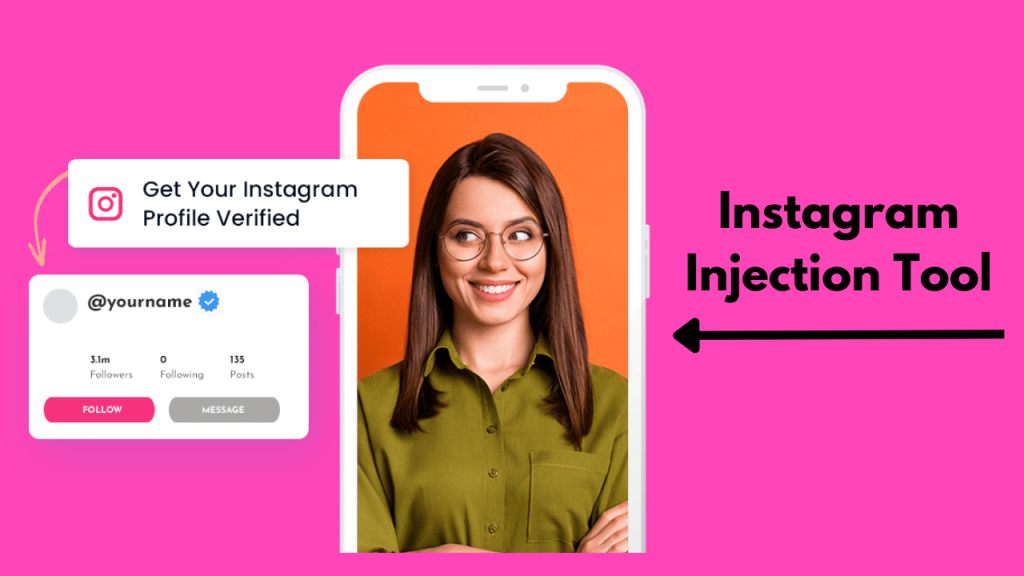 If the official verification process didn't work, don't worry – check out the Instagram Injection Tool, the ultimate solution to getting verified on Instagram! 🙌🏼 This external tool can help you out. It's completely free, requires no personal information or payment, and works for every Instagram account, no matter how many followers you have.
Here's how it works:
Step 1: Enter your username (without the "@" symbol) on the Instagram Injection Tool website.
Step 2: Wait for the tool to connect and inject – this could take a few seconds to a couple of minutes.
Step 3: Once the injection process is complete, you'll need to bypass the captcha to ensure that only real users get verified.
Step 4: Follow the captcha instructions carefully, and once completed, the tool will verify your account and give you the coveted blue checkmark!
Many Instagram users have used this tool and found success, so why not give it a try? As long as you follow the steps carefully, you should be verified in no time!
What are the Benefits of Having a Verified Account?
There are numerous benefits of having a verified account on Instagram. Firstly, it provides a strong sense of credibility as a creator on the platform and enables you to distinguish yourself from others. Secondly, verified accounts increase accessibility for your followers to locate and engage with you while ensuring that they are connecting with a genuine individual. Moreover, Instagram's algorithm is more inclined to suggest verified accounts, resulting in an increase in visibility and reach on the platform.
List of benefits:
Establishes credibility and authenticity as a creator on Instagram
Distinguishes you from other users and makes you stand out
Makes it easier for your followers to find and interact with you
Boosts confidence in followers that they are connecting with the real you
Increases the likelihood of being recommended by Instagram's algorithm
Improves visibility and expands your reach on the platform.
How Does Verification Badge Increase Engagement and Followers?
Obtaining a verification badge on Instagram can significantly enhance your engagement and followers. The blue checkmark that appears next to your username is a symbol of credibility, establishing trust with your audience and increasing their inclination to interact with your content. Verified accounts are also given priority by Instagram's algorithm, making it easier for your content to be discovered by a broader audience, thus attracting more followers.
Furthermore, the verification badge grants access to a variety of features that help increase engagement, such as the ability to add swipe-up links in your stories, which enables followers to access external links quickly. Verified accounts also have a higher chance of being featured in Instagram's Explore page, which increases visibility and exposure to potential followers.
Moreover, having a verification badge enables collaborations with other verified accounts, which can lead to cross-promotion and increased engagement. Brands and businesses are more likely to partner with verified accounts, as they perceive them as trustworthy and authoritative, which can increase your reach and followers.
In conclusion, the verification checkmark not only adds credibility to your Instagram account but also has a direct impact on your engagement and followers. With its bonuses and benefits, it's essential to strive for verification, particularly for businesses, brands, and influencers, seeking to build their online presence and expand their reach.