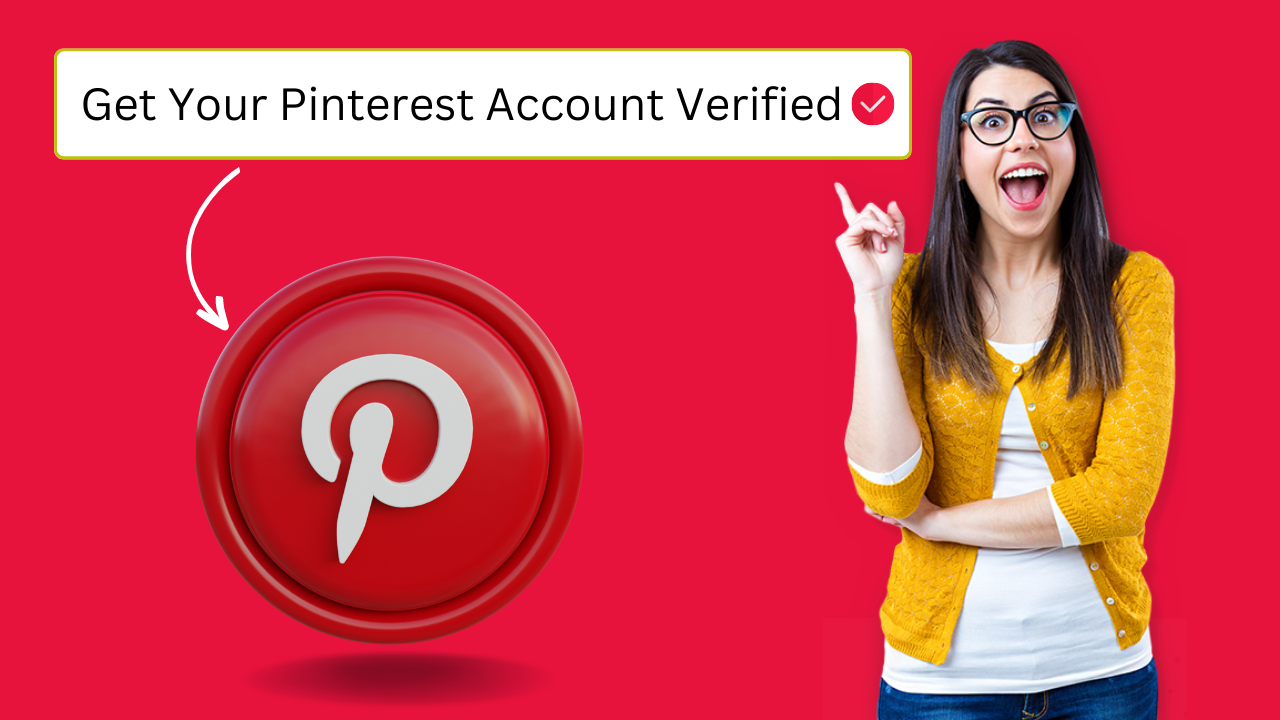 How to Get Verified on Pinterest With Red Checkmark?
Pinterest is a popular social media platform that is known for its visual content-sharing features. With over 400 million active users worldwide, Pinterest has become a powerful marketing tool for businesses to promote their products and services.
As a user, one of the best ways to establish credibility on the platform is to get verified with a red tick. In this article, we will explore how to verify your Pinterest account with a red checkmark, its benefits, and the difference between Pinterest verification and Instagram and TikTok verification.
What is Pinterest?
Pinterest is a social media platform where users can create and share boards filled with images and videos that inspire them. The platform allows users to save, organize and discover content from all over the web. Users can also follow boards and accounts that interest them and can easily share pins with others.
What is Verification Red Checkmark on Pinterest?
The red checkmark on Pinterest indicates that an account is authentic and belongs to a particular person, brand, or organization. It provides a way to verify that the account is not an imposter account, and the content shared on the account is trustworthy. Getting verified on Pinterest can be beneficial for businesses and influencers as it helps to establish credibility and gain more visibility on the platform.
How to Verify Your Pinterest Account: Step by Step
To verify your Pinterest account with a red checkmark, there are two methods, the first method is the official one which you have to request verification from Pinterest and wait for approval, and the second method is by using an external verification tool which we will explain later on, but now let's demonstrate the official method which you can follow below:
Method 1: Pinterest Verification Request
Step 1: Go to your Pinterest profile and click on the three dots in the top right corner.
Step 2: From the drop-down menu, select "Settings."
Step 3: Scroll down to the "Account Information" section and click on "Verify Account."
Step 4: Enter your website URL and click on "Next."
Step 5: You will be directed to a page with instructions on how to verify your account using HTML tags or an HTML file.
Step 6: Choose the verification method that suits you and follow the instructions provided.
Step 7: Once you have verified your account, Pinterest will review your request, and you will receive a notification on whether your account has been verified or not.
Method 2: Pinterest Checkmark Injection Tool
If the official method didn't work, and you got rejected, you can use an external tool to verify your account with a red checkmark called Pinterest Injection Tool.
All you have to do is to go to Pinterest Injection Tool, Insert your username, and wait for the injection process to complete, once it's completed, bypass the captcha and refresh your account for the red checkmark to appear.
What is great about this tool is you don't have to provide any personal information such as name, email, or password, and its completely free no credit card is required, The only thing you have to provide is your account username in order for the tool to identify your account for verification.
This tool is one of the best if not the only that gives this service for free and safely on your account, and a lot of influencers used it during the last two years for verification.
What are the Benefits of Verification on Pinterest?
Getting verified on Pinterest with a red checkmark comes with several benefits. First, it provides a way to establish credibility and trust with your audience. This can be particularly helpful for businesses and influencers looking to gain more visibility and attract more followers.
Second, verified accounts are more likely to appear in search results and recommendations, making it easier for people to discover your content. This can lead to increased traffic to your website and more engagement on your Pinterest profile.
Lastly, verified accounts have access to advanced features such as Pinterest Analytics, which provides insights into your account's performance and helps you optimize your content for maximum engagement.
What is the Difference Between Pinterest Verification and Instagram and TikTok Verification?
While Pinterest verification is similar to Instagram and TikTok verification in terms of establishing credibility and trust, there are some differences. Instagram and TikTok use a blue checkmark to indicate verified accounts, while Pinterest uses a red checkmark.
Additionally, Instagram and TikTok verification require a certain level of popularity and influence to be eligible for verification, while Pinterest verification is available to all users who can provide a website URL.
Conclusion
Verifying your Pinterest account with a red checkmark is an excellent way to establish credibility and trust with your audience. It can help increase visibility, drive more traffic to your website, and provide access to advanced features. By following the step-by-step guide provided above, you can easily verify your Pinterest account and start enjoying the benefits of a verified account.